Good evening nerds, and non-nerds who clicked on this link out of desperation for Salem content, boredom, accident, or by some combination of all three!
I'm Nye Billson, host of Salem for Nerds, the show where we go into great and excruciating detail about questions no one is asking. The show where at best you will feel a shrug of mild entertainment and at worst ask yourself "Isn't there something, anything, better he can do with his time?" And the answer will of course be I don't want to die I want to slowly fade out of existence so the people around me won't be sad. And like its not even a show cause its mostly text, so there's that too.
Episode Guide
Season 1
E01 - How Fast Can you Run in Salem
E02 - Pig Death of the Universe part 1
E03 - Pig Death of the Universe part 2
E04 - Salem for Nerds Proves The Earth is Round part 1
E05 - Salem for Nerds Proves The Earth is Round part 2
Season 2
E01 - Amazing Spermwhales!
How Fast Can you Run in Salem
Okay! Welcome to the show. On these weeks episode (How Fast Can you Move in Salem) we are going to at movement speed in the New World.
The experiment is simple, we just need a stopwatch, a flat section 50 tiles long and the reflexes to quickly look away if the game suddenly goes black so you don't accidentally catch a glimpse of yourself in reflection on the screen. The process is just as simple - stand at the edge of the 1st tile and time how long it takes to get to the last one.
We first need to make the assumption that 1 tile is equal to 1 meter. Reading the tooltip for the climbing modes seems to confirm this, given that vertical tiles seem to be the same size.
Lets go through the math for Walking. It takes 12.5 seconds to go 50 meters, but we can scale this up to a more usable distance, 1000m. 1000m/50m = 20. So if it takes 12.5 seconds to Walk 50 meters then it takes 12.5 x 20 (250 seconds) to Walk a kilometer. We can then divide an hours worth of seconds (3,600) by this time to calculate kilometers per hour (kph). 3600 / 250 = roughly 14 kph.
For the sake of clarity I have taken the time to also convert the speeds to into the superior miles per hour. For those of you who are confused on the differences between kph and mph to put it as scientifically as possible
kph is the guy who finds out his wife is cheating and bringing it up passively aggressively a week later while out having dinner with friends and mph is the guy ***** his wife. If kph is 2 penises touching accidentally during an earthquake mph is a glory hole in the men's bathroom. Becky it didn't mean anything, please return my calls.
Note from editor: mph = kph x 0.6214.
Mythbusters
Theory Legally distinct TheorySmashers
"Lifting a Gardening Pot above your head is faster than walking."
Walk speed 12.5 seconds for 50 meters or 9 mph / 14 kph
Walk with Pot 15.25 seconds for 50 meters or 7 mph/ 12 kph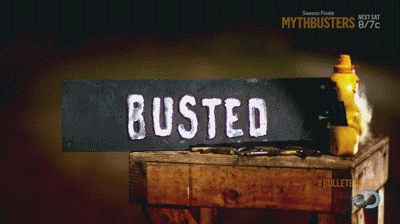 Note from Lawyer: Please ignore this gif
You can use Bullrun to move faster when you are over-encumbered.
Walk at 50% over-encumbrance 24 seconds for 50 meters or 5 mph/ 8 kph
Bullrun, including time spent Stunned, 18.25 seconds for 50 meters or 6 mph/ 10 kph