Hi.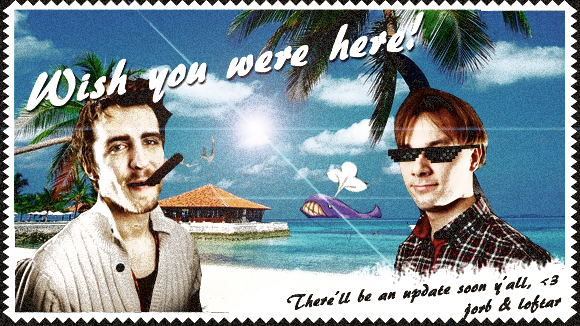 For the past few weeks we have attempted to keep a somewhat forced pace of development, and we've found the effects of that to be detrimental not only to the more long-term development of the game, but also to our own sense of purpose. We feel that we've picked a fair amount of low-hanging fruit among our development and update priorities, and that the impact of the updates has thus perhaps been lesser than is actually desirable, in that many updates have felt like fine-tuning and adjustments of what is already in place, rather than steps along the way toward some meaningful goal.
For this reason we have decided to redirect some of our efforts to contemplate more fundamental aspects of some of the core systems of the game (Gluttony, among others), and how they pertain to the future evolution of the same. That is not necessarily to say that we'll redesign the game in a fundamental way, but rather that we need to find out where we stand and whither we want to go.
This is not to say that we do not aim to try to provide you with the frequent updates we know you love to hate (and we still aim to provide the previously mentioned land leveling tool to the extent that our creative energies are not primarily used on meditation), but merely that...
... we wish you were here. There'll be an update soon y'all.
<3
EDIT: We'll also try to add the alchemy pack. It's actually in the game already, and we just need to tell Paradox to add it to the store.